The Malvern, Pa., manager of $7.9 trillion lifted Just Invest to quick $1 billion of AUM — much of it in accelerating 2021 — then buys the Oakland, Calif., direct indexing startup
Brooke's Note: When Vanguard joins the party, a trend can then more safely be labeled a movement. Its Just Invest acquisition actually allows it to join three trends and one retread. Direct indexing is all about ESG, cost-saving and portfolio customization. Take your pick. That said, direct indexing is really just a good old-fashioned SMA done with snazzy software and data inputs that confer an old-fashioned benefit advisors like — tax efficiency. SMAs with hundreds or thousands of portfolio positions were hampered in part by trading costs that are effectively zero today. The complications of explaining and reaping the rewards of direct indexing may explain why Vanguard says the purchase is being done largely on behalf of investors who have the good sense to hire an RIA.
Vanguard Group will buy Just Invest largely on behalf of its RIA clientele and just in time; semi-established, free-standing direct index firms are dwindling  in number, making entry in the game more difficult.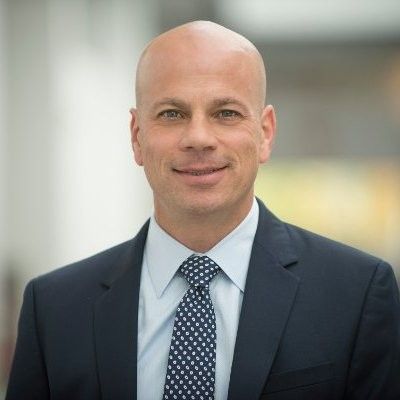 The $7.9-trillion, Malvern, Pa., indexing king announced the deal for the Oakland, Calif., firm just weeks after J.P. Morgan bought OpenInvest, which marked the tail end of a run. See: J. P. Morgan buys OpenInvest, after missing out on Parametric, which Morgan Stanley nabbed; it's more about ESG, less about direct indexing, firm says
For Just Invest, the decision was easy, according to its CEO, Jonathan Hudacko.
"With Vanguard's tremendous brand, reach, and investment leadership, we will be able to help even more advisors drive better investment outcomes for their clients," he said in a release.
Price and terms wre not disclosed. Vanguard expects to close the deal after September but before 2022.
Important equalizer
Fellow giants of asset management and wealth management  — BlackRock, Goldman Sachs, Charles Schwab Corp., Morgan Stanley, J.P. Morgan  — vacuumed up Aperio, Folio, Motif, Parametric and OpenInvest, respectively. 
"Wise investments in technology are an important equalizer, enabling us to democratize valuable investment capabilities and products," said Tim Buckley, Vanguard Chairman and CEO in a release.
Vanguard's purchase of Just Invest follows a lengthy test drive that helped send the startup's assets past $1 billion — largely thanks to RIA interest.
"The firm's capabilities will augment Vanguard's $3 trillion financial intermediary business, serving registered investment advisors (RIA), bank, and broker-dealer financial advisors," the release says.
"Over time, Vanguard will work with the Just Invest team to expand its offer to a broader set of clients and build upon existing capabilities," the release adds.
Head scratcher
Vanguard's direct indexing offer will sync with a pilot program offered to its RIA clients over the past year and a half, powered by Just Invest, said Tom Rampulla, managing director of Vanguard Financial Advisor Services.
"The success of our pilot program validated both the need in the marketplace and the compelling offer developed by Just Invest,"  he said.
"We've put tremendous focus on our financial intermediary business over the last decade to serve as a trusted and strategic partner to advisors."
Not that Vanguard wouldn't have purchased Just Invest before, according to Dan Wiener, chairman of Adviser Investments.
"Vanguard has been trying to make a deal with Just Invest, a small, Oakland-based company since last year," he writes in an email. "Today they're buying them."
That said, Weiner says he finds it a head a scratcher that a world-beater in indexing needs to learn the business from a tiny firm.
"The question I've been asked is why Vanguard has to buy this technology at all. They are the kings of indexing. They know how to build capitalization-weighted portfolios of hundreds of stocks, deal with cash flows and keep things closely tied to their benchmarks."
One answer, sources say, is that Vanguard hired Markus Fischer from Betterment to drive change. The former Goldman Sachs and Palantir executive is credited with also the tightened ties Vanguard has with Altruist, an RIA custody and technology company. See: Jason Wenk raises $50 million from Vanguard Group and others, and Altruist may soon overtake Pershing's No. 3 RIA custodian spot, the Altruist founder asserts 
Fischer was head of business development at Betterment and was known to worth closely with Goldman CEO Lloyd Blankfein during his tenure, 2014-2017, there.
"All this flurry of activity is Markus," an industry source says.
Vanguard declined to comment.
Fintech specialist
Yet Weiner says there are a couple of Vanguard wobbles that may yield clues.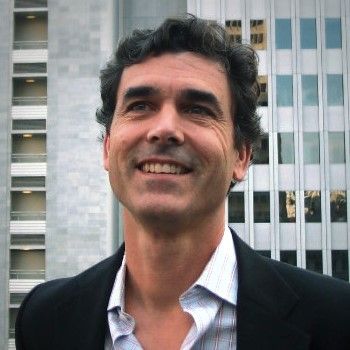 "The "retirements" of two of their quantitative portfolio managers this summer could signal that Vanguard brass didn't have faith that they could build a direct-indexing product in-house, and it might be simpler and cheaper to just buy it.
"Second, given that Vanguard is a cap-weighted indexing shop, it's possible that their indexing pros just couldn't wrap their heads around tracking an index but also deviating from the index at the same time."
Just Invest, founded in 2016, is a specialist, dyed-in-the-wool fintech that combines big-data analysis, quantitative algorithms and risk modeling to build and distribute portfolios to investors — largely through advisors.
Direct indexers are firms that wield the software and investing capabilities that allow RIAs to edit indexes and allow clients to hold the shares of each company in the portfolio.
Cutting costs
Mutual funds and exchange traded funds are sold as off-the-rack, pooled-ownership vehicles that don't allow for the portfolio editing that allows RIAs to customize portfolios to match client tastes and social outlook. See: Long leery about ESG, Vanguard Group changes tune, launches ESG bond ETF and promises to 'evaluate' more — as rival BlackRock barrels ahead in the category
The DI software can also be a way to cut costs by cutting out asset management fees — an attribute noted by Buckley.
"Technology-driven solutions such as direct indexing continue to reshape our industry, driving better investment outcomes and lowering costs for clients," he said.