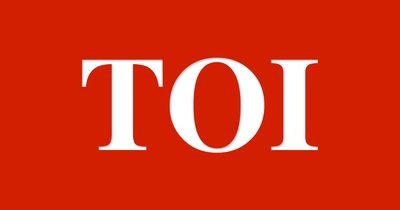 Aurangabad: The city has made it to the list of 75 cities shortlisted from across the country that has been shortlisted to be developed as freight smart city.
Aurangabad Municipal Corporation (AMC) commissioner and Aurangabad Smart City Development Corporation Ltd (ASCDCL) CEO Astik Kumar Pandey said the administration will reach out to the different stakeholders in the freight system — like the transporters' associations and technical institutions — to prepare a comprehensive mobility plan (CMP) that would include the urban mobility plan along with the freight mobility plan under the guidance of the Centre and state government.
The official said the latest development would help ease the issues caused due to freight transport by heavy vehicle movement and parking within the city. As per the guidelines given, each city should form a city-level logistics committee that will be chaired by the municipal commissioner and the municipal corporation will be the nodal agency. The nodal agency will coordinate with other agencies like transport, environment, state urban development, town planning and finance departments. The key actions performed by the committee will include data collection, barrier identification, demand forecasting, identification of solutions and measures, project financing, city logistics plan (CLP), and its implementation.
The Union minister of housing and urban affairs, minister of state for and Industry, Government of India, and minister of state (independent charge) for civil aviation Hardeep Singh Puri was present in the meeting. The minister motivated the cities to partner with academic institutions and develop freight planning keeping the future in mind. The Centre has asked the states to nominate at least 10 freight smart cities.
Special secretary, logistics (GoI) Pawan Agrawal started the meeting with his opening remarks on the concept of freight smart cities. Attendees were briefed about the importance of the inclusion of freight and logistic planning in the city development plan. Many cities are working on improving urban mobility and addressing issues related to passenger transportation, but commodity and goods movement/logistics is a neglected area. The first mile and last mile of freight cost 50% of the overall freight transportation costs.
It was discussed that there is going to be a substantial increase in e-commerce and the cities must start preparing a freight mobility plan that would be efficient and look at low carbon emission practices.
Technical institutes like School of Planning and Architecture, New Delhi, GIZ, Rocky Mountain Institute-India, CEPT and TERI made presentations on various facets of sustainable transport and best practices in logistics planning.
FacebookTwitterLinkedinEMail