As these selfish magicians, Bale and Hugh Jackman do some of their most under-appreciated work, each representing one of the key sides of talent: the artist who wants to be the best in their field, and the showman who wants to be adored by the crowd. Technically, this movie is a period piece, but its urgency and zeal feels timeless. Still, the character it might most sympathize with is a definite relic of its setting, Nicola Tesla, who after watching the film now seems to have always been destined to be played by David Bowie. Tesla was a genius in his time, yet was overshadowed by the capitalistic cunning of men like Thomas Edison. Back then, Edison was called "the Wizard of Menlo Park" (inspiring another Oz-ian figure in fiction), but as realized here, Tesla was the true magician; a man who applied practical science and technology to problems until he created, as one character shudders, "real magic."
5. Interstellar (2014)
Nolan has never been a director to hide his influences. In fact, he often wears them on his sleeve, such as when Interstellar overtly announces it will try to go beyond the monumental benchmark set by Stanley Kubrick's 2001: A Space Odyssey. If that movie's journey ends among the moons of Jupiter, then Interstellar's galaxy-brained odyssey begins in a wormhole just off Saturn! That's chutzpah for you. But while Interstellar is no 2001, it is still one of the best sci-fi movies of the past 20 years and almost certainly better than you remember.
Despite the director being rightly criticized for a frequently chilly and cerebral disposition in his films, Interstellar is an aching exception to that rule, with Nolan not-so-subtly grappling with feelings of guilt and regret over leaving his kids at home for extended periods of time. For Cooper (Matthew McConaughey) and his young daughter Murph (Mackenzie Foy), this is taken to a cosmic extreme because, in order to save the human species from climate change, Coop and several other scientists travel to another galaxy where time dilation makes decades pass on Earth in the span of a day on the ship.
In terms of scope, it's Nolan's biggest film, and yet it is also his most intimate and sentimental—which doesn't mean it isn't chilling due to the horror of a parent seeing Foy age into Jessica Chastain in the blink of an eye. The movie's also fairly wondrous, with the filmmaker and Nobel Prize-winning physicist Kip Thorne correctly hypothesizing what a black hole would look like before the real thing was photographed several years later. This is a sweeping epic that haunts, and this is in large part due to Hans Zimmer's ecclesiastical, organ-driven score. Zimmer may not have won the Oscar that year, but it's telling the Academy used Interstellar music for their own 90-year retrospective a few years later.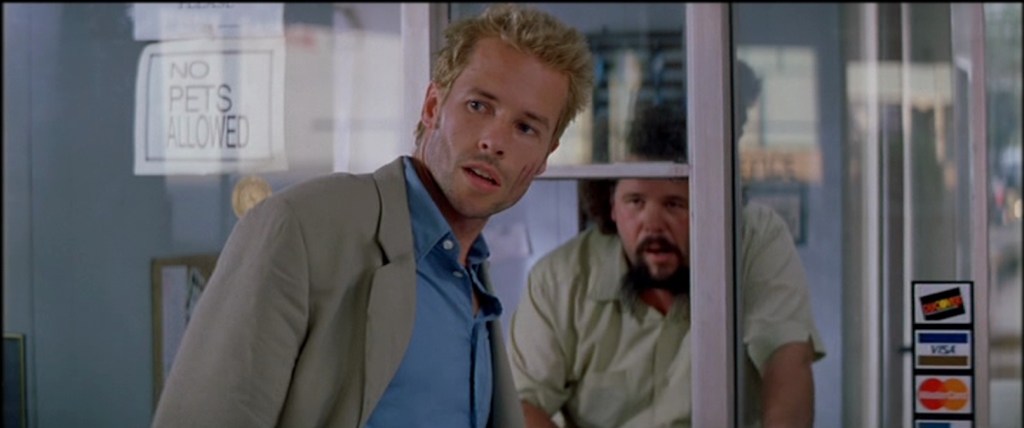 4. Memento (2000)
The lone independent film with a serious budget in the director's oeuvre, Memento remains the cool kid answer to the question of what is the best Nolan film. And sure enough, to this day it's a defining calling card. As the infamous neo-noir thriller "told backwards," Memento is a marvelous magic trick where Nolan, working from a shorty story by his brother Jonathan, perfected his nonlinear filmmaking with a puzzle box that intrigues and engrosses on every rewatch.
In the film, we  meet Leonard (Guy Pearce). Leonard has short-term memory loss, which means he knows no better than the audience why he's left a note to himself to execute Teddy (Joe Pantoliano) on a crappy concrete floor. Yet as the narrative unspools mostly in reverse, we learn a great deal about Leonard's disorienting condition, and slowly how he had a hand in crafting his own hell. In some respects, Memento is a stylish showpiece meant mostly to impress and flabbergast the audience through its narrative cleverness. That isn't a bad thing though when the movie is this stylish and clever. Ironically, it even becomes pretty unforgettable.