An Albury-Wodonga art group hopes its latest exhibition will encourage people to stop, think and act, as it tackles powerful themes from climate change to food poverty.
The exhibition From Where I Sit: Stories From Within, put on by the Re-Create Collective, is a mixed media show that explores personal stories and concerns, including arts funding.
Albury Library Museum Coordinator Emma Williams said the exhibition featured work from collective members Donna Caffrey, Jenni Munday, Leanne O'Toole, Bärbel Ullrich and Gael Fairhurst.
Ms Williams said the Library Museum was keen to have the exhibition because it showcased the "thriving creative sector" in the region.
"It is important for cultural venues to give local artists at all stages of their practice opportunities to display their work … so that our audiences can have diverse cultural experiences and so that those artists can develop their practice," she said.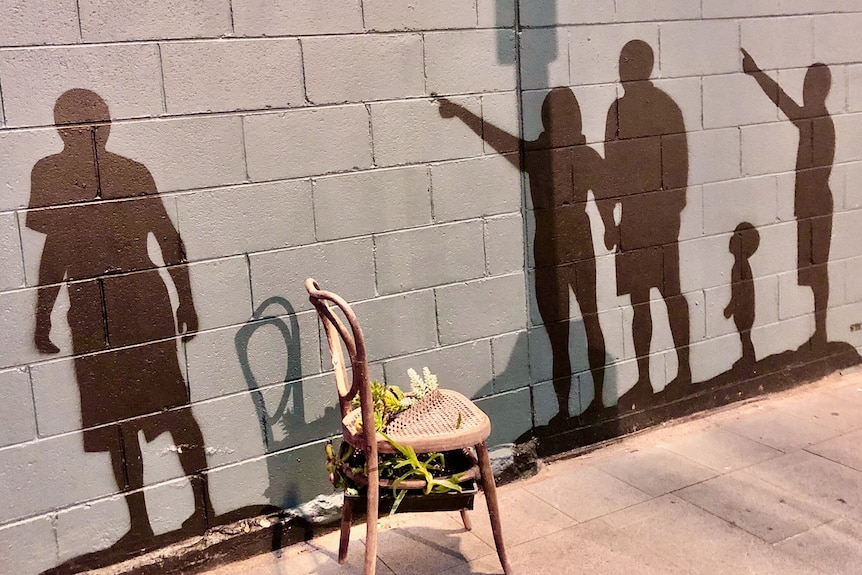 Thought-provoking art
The Re-Create Collective formed in 2019 after members participated in art workshops together and had the idea to put on the current exhibition.
Artist Donna Caffrey said those involved in the collective had a focus on repurposing and sustainable art.
She hoped the exhibition would not only entertain people but get them thinking about issues.
"You can see reflected through the exhibition personal histories. Gael's work reflects on family, Leanne has a collage that reflects on her work as a seamstress," she said.
Ms Caffrey's Fine Dining installation features a high tea-themed dining setting contrasted with a hanging tablecloth embroidered with the words, "14 per cent of Australians live in food poverty".
She hoped people who saw it would think about food wastage and how they could help locally.
"We make things to entertain ourselves and to enlighten ourselves, so we all hope that is passed on … but we hope people stop and think about our political concerns," she said.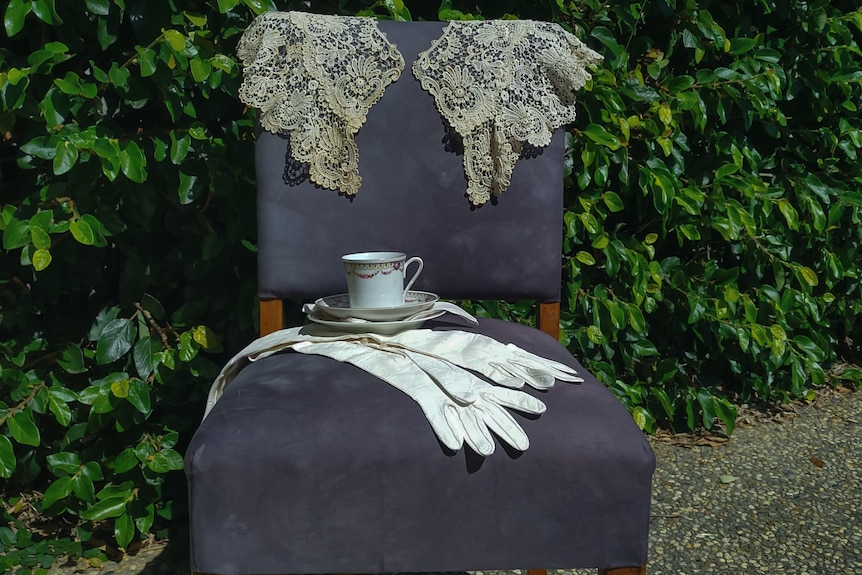 Ms Caffrey said the exhibition also celebrated the Re-Creative Collective who met once a month at Creators Artspace in Wodonga.
She said the group offered members inspiration, support and growth.
"We talk about art and the galleries we have found. We do show and tell if we are working on something portable we can bring in, and occasionally we do self-directed exercises to see where we are going," she said.
The exhibition will be at the Albury Library Museum until mid-November.