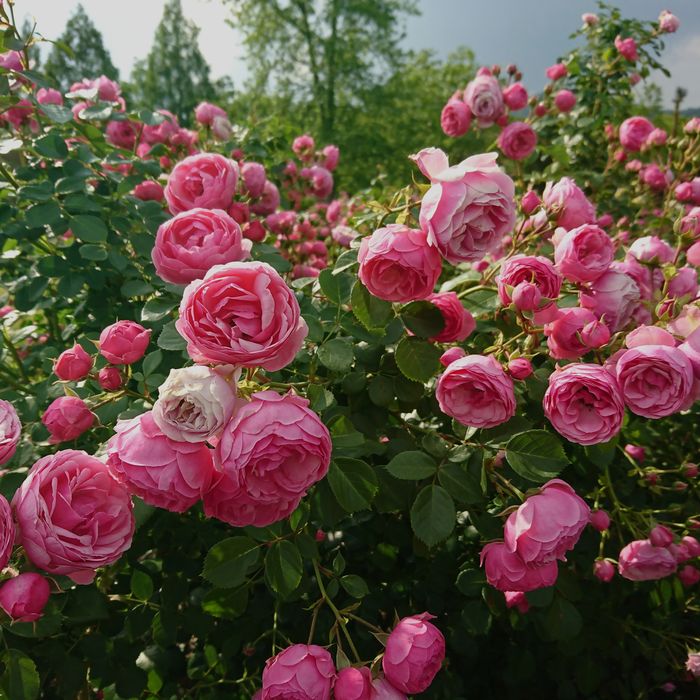 Photo: Getty Images/EyeEm
As we all try our best to move toward more sustainable lifestyles, Dior is planting roses (lots of them) and repackaging its products. The beauty brand announced its newest sustainability initiatives, focusing on social and beauty responsibility.
Dior is beginning its sustainability efforts at the source: its flowers. Since 2006, Dior perfume has been sourced from female flower producers in the Grasse region of France. Over the course of 15 years, the brand has been focused on the cultivation of local flowers and producing harvests that will soon be able to provide all of the key ingredients for Dior perfumes.
Dior continued this restoration project by planting 600 rose bushes in the Queen's Grove in the spring, and plans to replant la Petite Provence, an area near the Tuileries Garden's fountain, by 2022 — which is not only sure to be beautiful, but will also help restore dying gardens. Beneath the surface, Dior is also moving toward regenerative farming, a practice that respects the biodiversity of local soil. By 2024, all the Dior Gardens will be UEBT certified.
At the consumer level, the brand is testing all-naturally sourced ingredients for its skin-care products, moving beyond typical regulations for beauty brands to ensure its products are made of the most sustainable ingredients. Dior has also made the commitment of reevaluating product packaging to ensure it's not creating unnecessary waste. Today, its refill containers represent 24 percent of units sold, including some of its most popular products like Rouge Dior, its best-selling lipstick, and Sauvage, a men's perfume. To bring it a step further, the brand plans to extend its eco-design for all of its lipsticks so that they will all be refillable by 2022 — certainly nothing to purse your lips about (unless, of course, you're trying out the lipsticks).