Edinburgh publishes draft climate strategy
---

---
The City of Edinburgh Council has set out a city-wide approach to reducing its greenhouse gas emissions as part of new plans being considered by councillors to tackle climate change.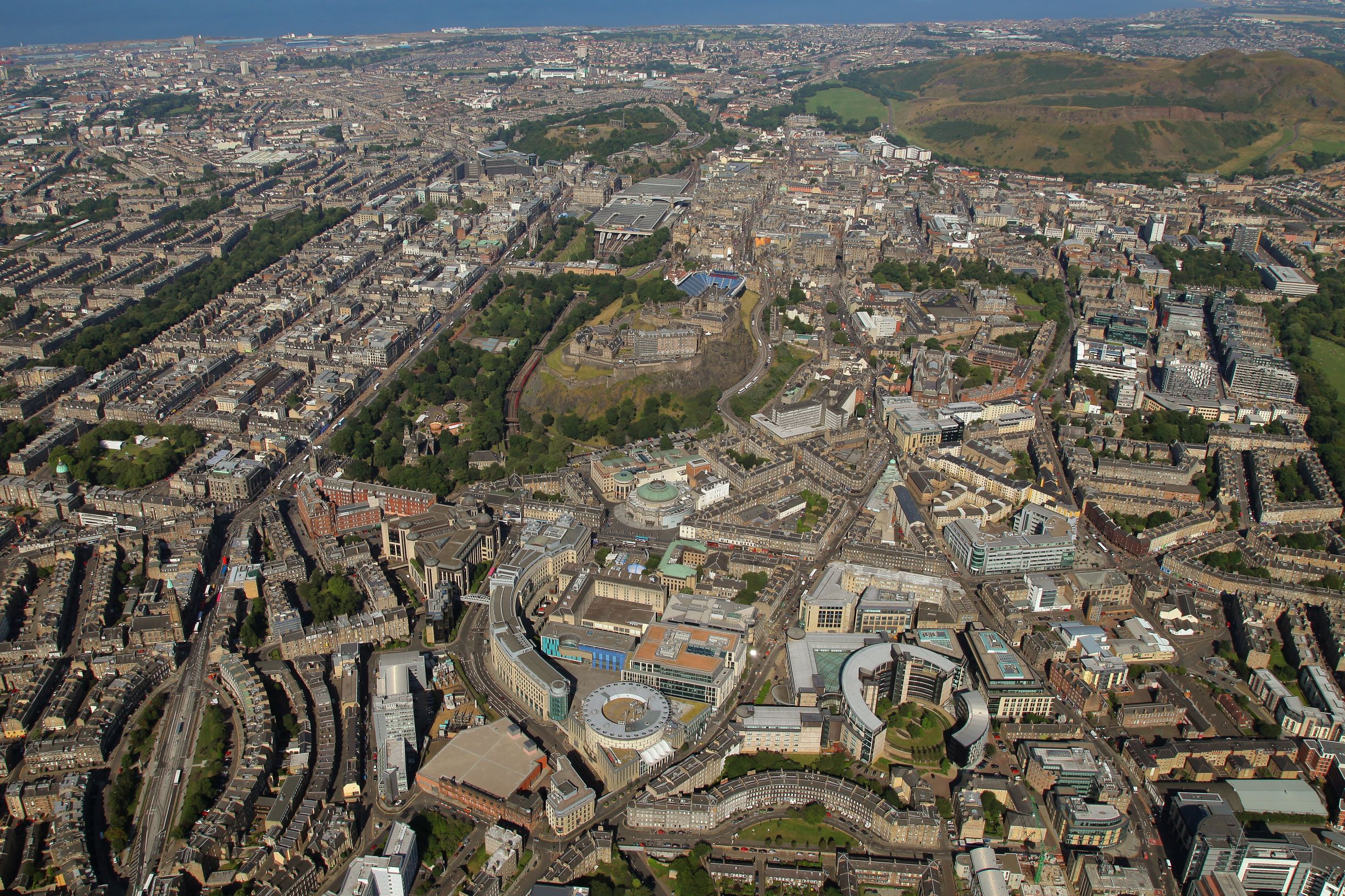 It will call on residents, community groups and private, public and third sector organisations to work collaboratively to achieve the city's ambitious climate goals.
Published on Friday, ahead of World Environment Day, the Draft 2030 Climate Strategy sets a series of clear and practical steps Edinburgh will take to combat and adapt to climate change and reach its target of net zero emissions by 2030.
Within the strategy are council commitments to deliver an ambitious new net zero development at Granton Waterfront and an 'Edinburgh Homes Demonstrator', using new materials and on-site building techniques to deliver net zero, energy efficient buildings.
If the draft strategy is approved, a twelve-week online public consultation will kick off on June 14, seeking views from people and organisations all over the city on the draft strategy and on actions residents and businesses can take to tackle climate change.
The Climate Strategy, which follows on from the council declaring a climate emergency in 2019, focuses on creating the right policy, regulatory and infrastructure conditions in the city to support net zero behaviour change. 
It also lays out key areas where collaboration and partnership will be supported to deliver on Edinburgh's climate targets. 
And it further outlines how people, communities, businesses and organisations in Edinburgh can be supported and encouraged to take climate action – and stresses the need for everyone to work together to invest in a better future for the city. 
The draft strategy, which will be discussed by members of the policy and sustainability committee on June 10, includes commitments to:
Establishing a powerful Climate Delivery Group of the city's most influential chief executives to unlock collective action and develop a pipeline of net zero projects across the city.

Delivering a city-wide heat and energy masterplan by 2022 supported by a new strategic partnership with SP Energy Networks which will maximise the benefit of grid investment for the city and its citizens.

Bringing public sector organisations together to plan and coordinate the retrofit of the cities buildings. 

Expanding the City Climate Compact to support small and medium sized business to transition to sustainable businesses practices.

Running a series of citizen awareness campaigns on sustainability and working with young people to embed a legacy of change from COP26 later this year.

Creating EV charging hubs for public service vehicles, making them available to residents, where possible, at key times and in key locations. 

Test approaches to retrofit in challenging mixed-tenure and heritage settings, including Edinburgh's World Heritage site.
Within the strategy, the council has also committed: 
Deliver around 200 hectares of new and enhanced coastal park in North West Edinburgh.

Prioritise investment in expanding Edinburgh's walking and cycling routes to connect local services and amenities.

Scope pilot proposals for creating net zero communities in two neighbourhoods within the city.

Exploring the potential for 'Nature Climate Bonds' and a 'Green Innovation Challenge' finance scheme to support investment in the city's natural environment and business transition.
Leader of the council, Councillor Adam McVey, said: "In the year that Scotland hosts COP26, the world's eyes will be on Scotland, and on Edinburgh as its capital and we want to ensure this leaves a legacy of action to address the climate emergency.  
"This strategy will help our businesses, public sector and organisations and residents across our communities reduce or remove their carbon footprint.
"Importantly it also lays out how will come together as a city to collaborate on action at the scale and pace we need to get to net zero by 2030. This includes our strategic partnership with SP Energy Networks which will ensure investment in the city's grid has maximum benefit for our infrastructure plans and for businesses and residents alike. 
"It's only by working together as Team Edinburgh and with partners beyond that we can achieve the green future we need.
"This strategy aims to create the right conditions to unlock the opportunities that climate action presents, creating jobs and a more sustainable economy while we preserve our amazing Capital City for future generations."
Depute lead of City of Edinburgh Council, Councillor Cammy Day, added: "Research shows that we could get over 60% of the way to net zero with actions that pay for themselves within seven to twelve years. And while we don't have all the answers today, we will be relentless as a city in our pursuit of a better greener net zero future for this city and its people.
"It is great to see that organisations across the city have their own sustainability plans and programmes of activity that are reducing the city's emissions and that Edinburgh's communities and citizens, and especially our young people, have a strong track record of climate action. 
"But we must all go further and faster – and we can only do that through a joined-up collective effort. 
"I encourage everyone in the city to take part in the consultation and to have their say in the proposals. Every positive action we take now will have a 10 times greater positive impact than if we waited to take these actions in 2030."
If approved by the policy and sustainability committee this week, a 12-week public consultation on the draft strategy will begin on June 14. This will form the basis of a finalised strategy which would be brought to the committee later in the year alongside an implementation plan and initial cost analysis.