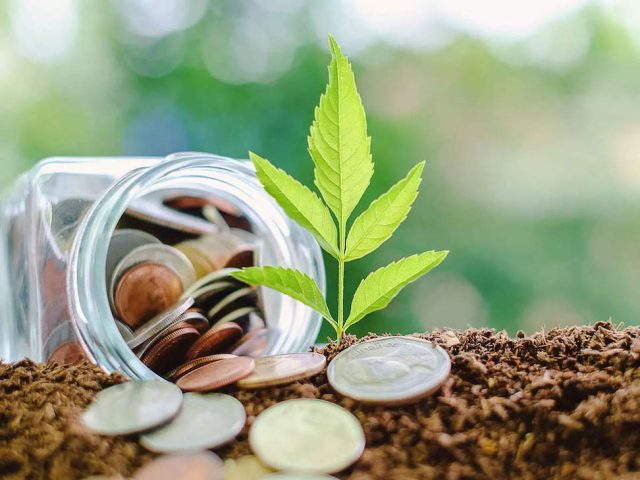 In India, as is the case globally, investors use different strategies to build and diversify their asset portfolios to optimize financial gains. While multiple new-age assets have arrived for both short and long-term benefits, one emerging trend over the past decade has been sustainable investing.
While sustainable investing is another proven method of growing one's financial assets, it is also relevant as a tool that brings about positive change in the world, driven by individuals and businesses.
What Is Sustainable Investing?
A means of investing where the investor considers environmental, social, and governance concerns before investing in a particular company or asset is known as sustainable investing. The idea behind sustainable investing is to make investments that yield returns and, at the same time, have a positive environmental, social, or governance-related impact.
Sustainable investors are not just after short-term financial gains. They are socially responsible individuals who want to grow their assets while considering a larger picture of the planet or society.
Importance of Sustainable Investments
Sustainable investments have grown immensely over the years due to increased awareness of environmental impacts and social causes. This growing awareness of sustainable investing also encourages organisations to adopt sustainable principles which are beneficial both financially and socially in the long run.
Who Drives Sustainable Investments?
According to a Morgan Stanley study, 88% of millennials and 93% of individual investors who believe the economy is strong expressed interest in climate-themed investments, compared with 74% of all investors. Amid rising concern about climate change and global societal issues, most investors (60%) are equally interested in solutions that mitigate greenhouse gas emissions and support climate adaptation.
Sustainability and Gold Mining
When thinking of gold and the environment, it is important to remember that geologists estimate that 80% of the gold in existence in the earth's crust has already been mined. Using this gold is incredibly carbon efficient and environmentally friendly. New gold mining, however, deserves consideration. Gold, like any mined metal, is a limited natural resource. The extraction of gold from beneath the earth's surface through mining involves environmental and societal impacts that need to be accounted for. Over the past decade, multiple new sustainable investment options have come up in various asset classes, and gold is no different. Across the world, mining of gold occurs through small-scale artisanal mining (ASM) and large-scale mining (LSM). Between the two, ASM is characteristically less regulated by far, implying less formal support by governments and industries. Therefore, the involvement of technology is lower, resulting in the process being more physically laborious and riskier for miners. However, despite all of the above, a substantial percentage of workers still depend on ASM for earning their livelihood. According to a report published by the Intergovernmental Forum on Mining, Minerals, Metals, and Sustainable Development (IGF), approximately 40.5 million people were directly engaged in ASM in 2017. A portion of mined gold is also sourced in conflict areas perpetually plagued by war, violence, or political unrest.
Responsible Sourcing of Gold
Responsible sourcing of gold involves paying an adequate price to the material producers/ miners, supporting mining communities, and ensuring health and safety measures for the workers and the environment are properly in place. If more and more organisations and brands got involved in ethical/ responsible sourcing, it would create a standard of ethical sourcing in the mining industry, thereby improving the quality of life of miners and workers while also reducing environmental impact.
Sustainable Investments and Digital Gold
With the onset of blockchain tech, it is now possible to accurately track the journey of gold, from the mines to the owner, with reliable proofs of ownership. Blockchain's appeal as distributed ledger technology (DLT) — traceability, security, and transparency — makes it an intuitive fit for logistics in this case.
Digital gold takes this up a notch further, with new players that help investors make hassle-free investments in gold at the tap of a button. Millennials and Gen Z constitute one of the major portions of this new-age investor gamut who have taken to this digital format of investment in the yellow metal.
Towards a Sustainable Future
As more and more investors and businesses become attuned to how their money can advance or obstruct the causes they care about, sustainable investing is anticipated to become increasingly popular. Organizations seeking to attract investment and positive word of mouth will be pressured to improve their ESG scores.
Whether you're reading this in the capacity of an individual investor who wants to make more informed decisions that factor in the planet and the society we live in, or in the capacity of a business leader within an organization or industry concerned with sustainability, you must remember something really important. You might have alternative plans for your investments or businesses, but as far as our homeworld goes, there really is no plan(et) B.
Views of the author are personal and do not necessarily represent the website's views.
As Founder and Chief Executive Officer, Ashraf is responsible for the strategic direction and day-to-day running of Gilded. He has over 20 years of executive experience as a Founder, Managing Partner and Global Business Head.