Welcome back to Good Taste, your weekly bite of fresh local flavors and happenings — seriously, try it all! 
Purps: Ube (purple yam) is the star of a new food festival called Yum Yams that's taking place from noon to 5 p.m. on July 11 at Kapwa Gardens (967 Market) in the SOMA Pilipinas cultural district from the creator of the pre-pandemic market events UNDSCVRD. Vendor highlights include the ube-obsessed Hayward bakery and food truck Marley's Treats and Pinoy Heritage's Abaca, chef Francis Ang's forthcoming Filipino-Californian restaurant in Fisherman's Wharf. Tickets are $5, which includes $4 in vendor food credits to get you started and $1 donation to Kapwa Gardens.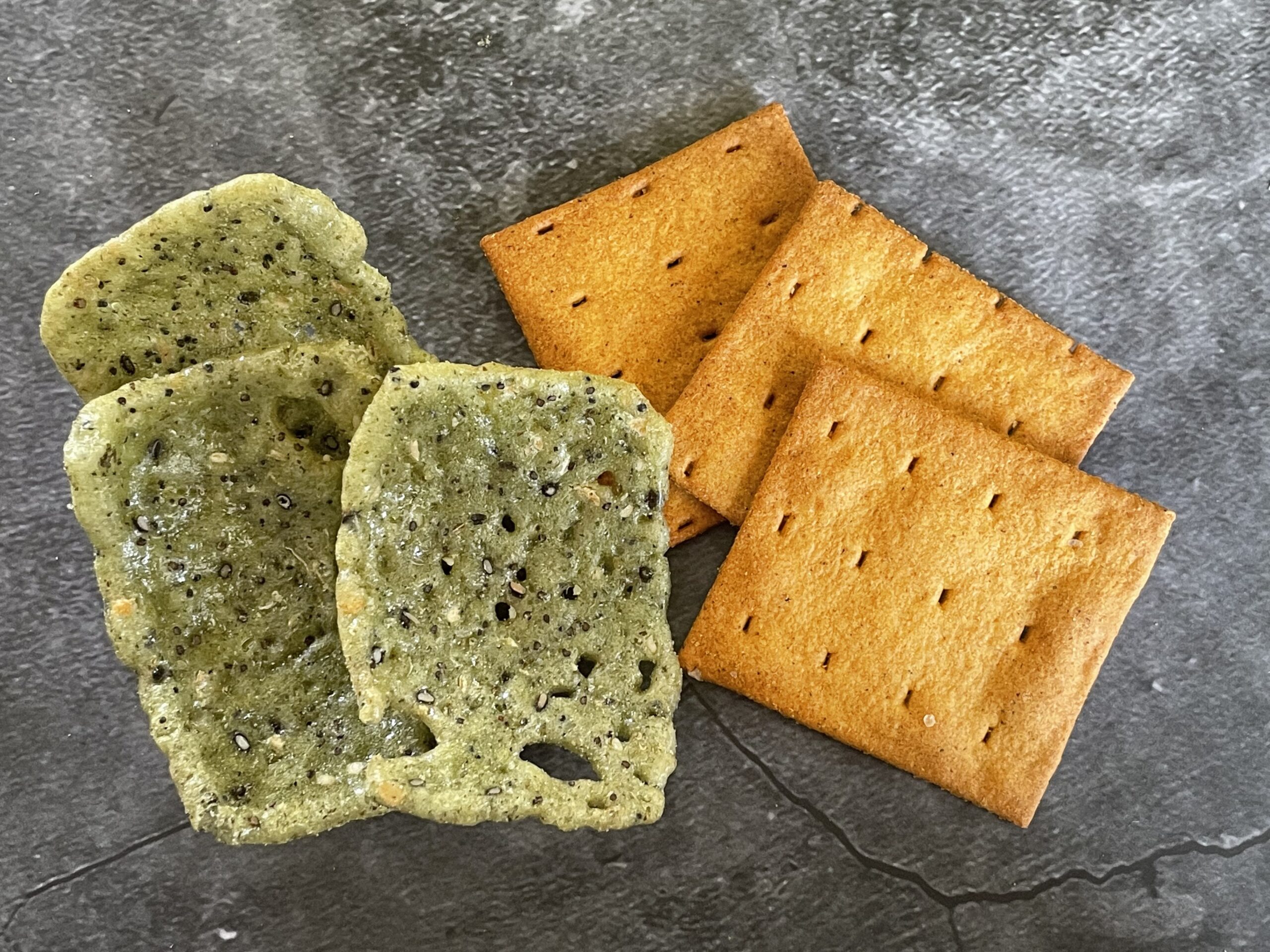 Snacktion: In my never-ending quest to keep my life crunchy, I recently checked out two solid new snacks from SF brands that I feel compelled to share with you: 12 Tides puffed kelp chips, which are billed as "ocean-positive snacking" on the bag, and tomato basil crackers by Moonshot, which is tagged "climate-conscious crackers" on the box. Since they're made from regenerative farming/cultivating practices, they make me feel good about my life choices and have earned places in the home snack rotation.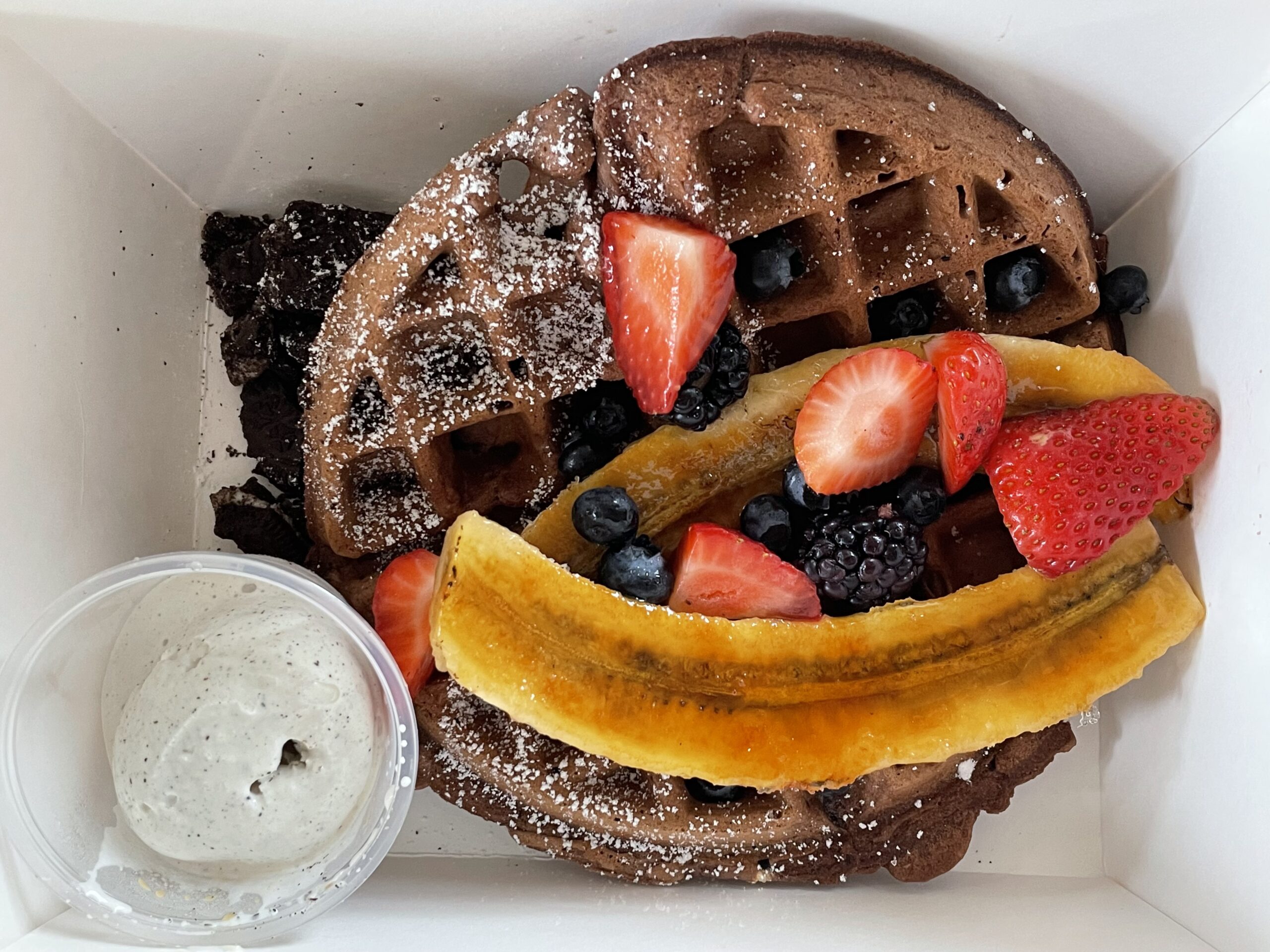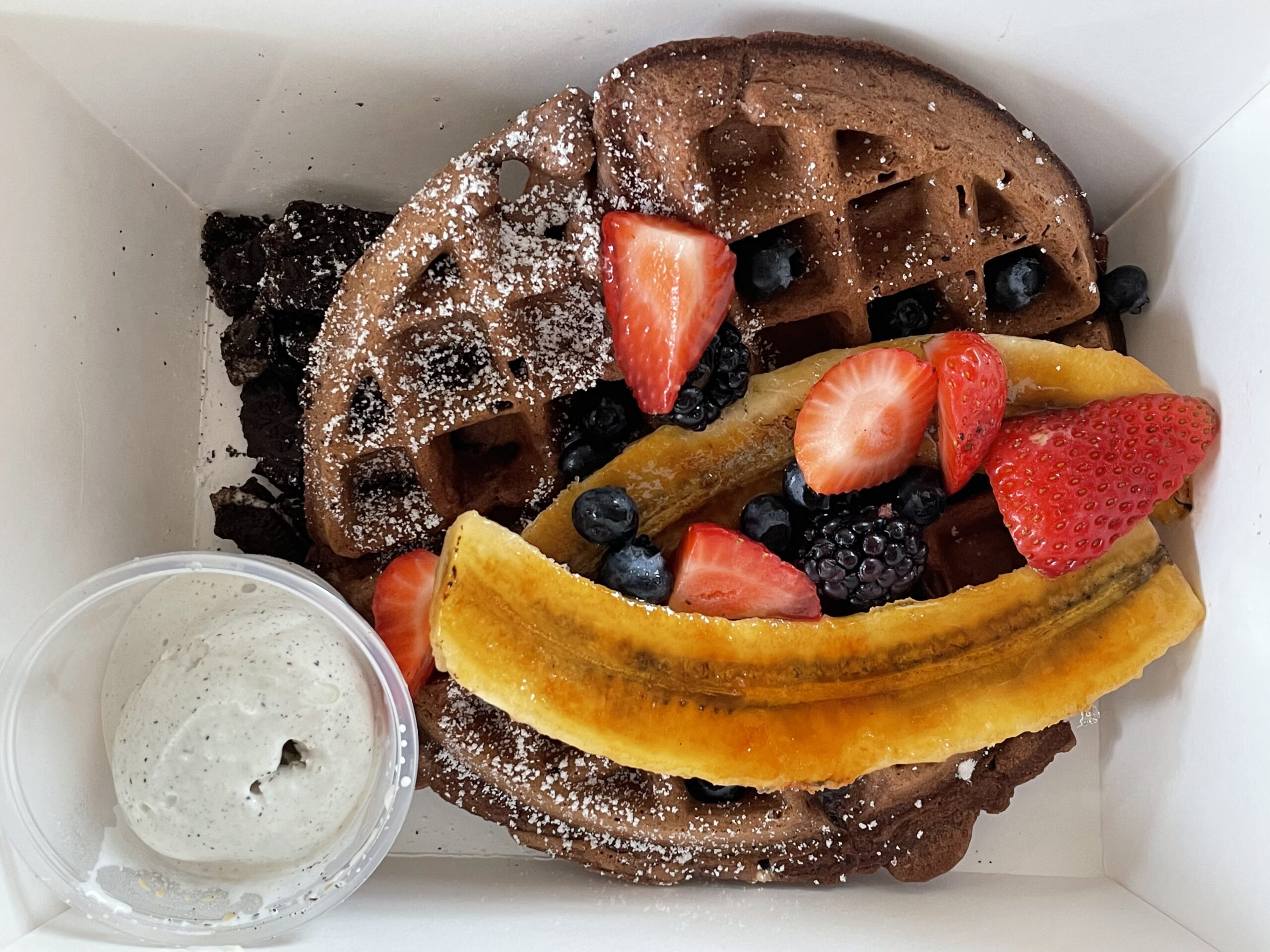 From the Department of Happy Accidents: I placed a delivery app order with U Dessert Story last night in order to play around with the restaurant's new packaged mochi waffle mix, which comes in chocolate and matcha flavors, and tell you about it. They may not have had it on hand at that moment, because I was delivered a cooked chocolate mochi waffle. I was pretty happy about it, because it came with caramelized and torched bananas, berries, crushed Oreos and ice cream. I can make my own mochi waffles on demand another day.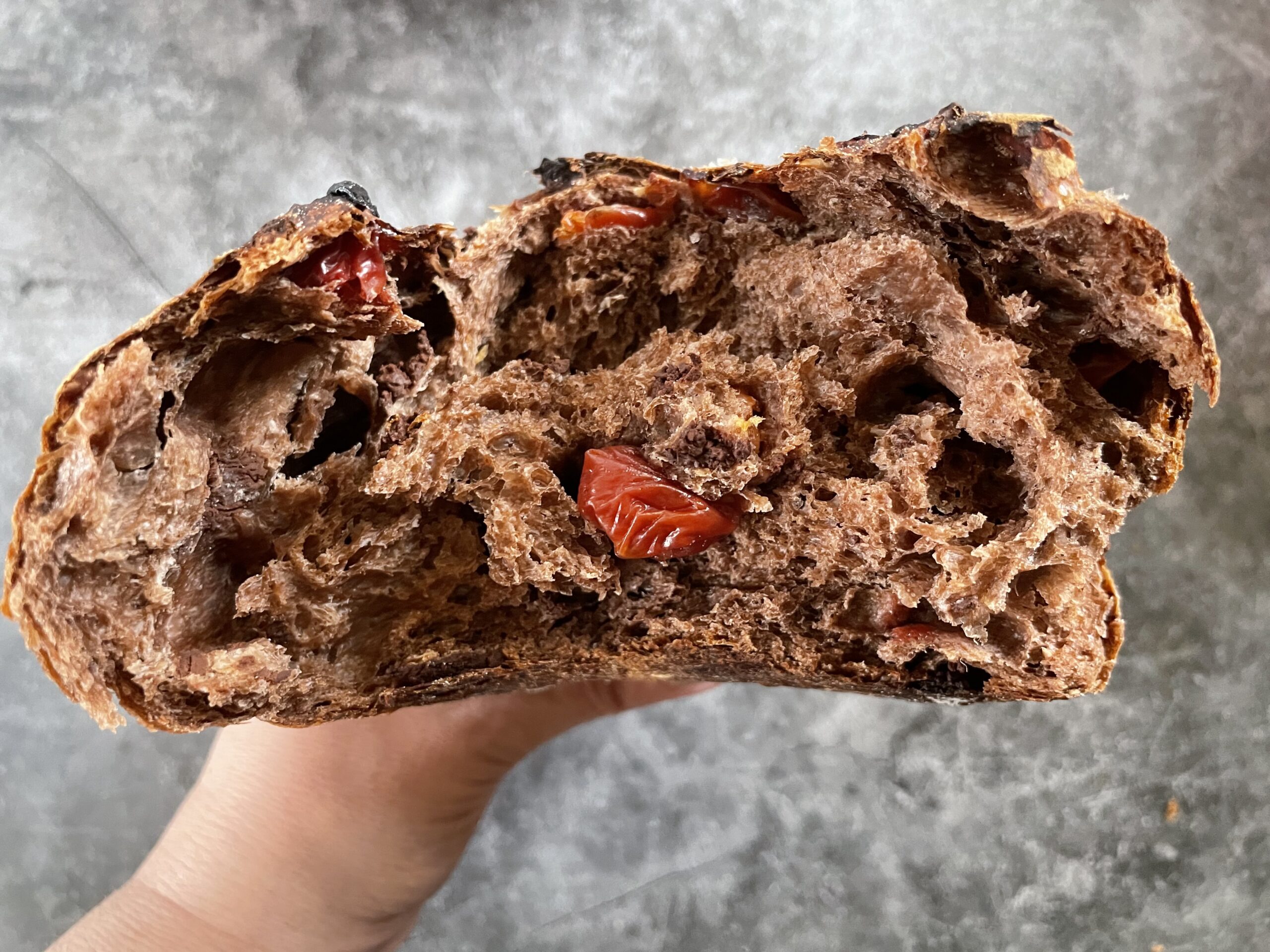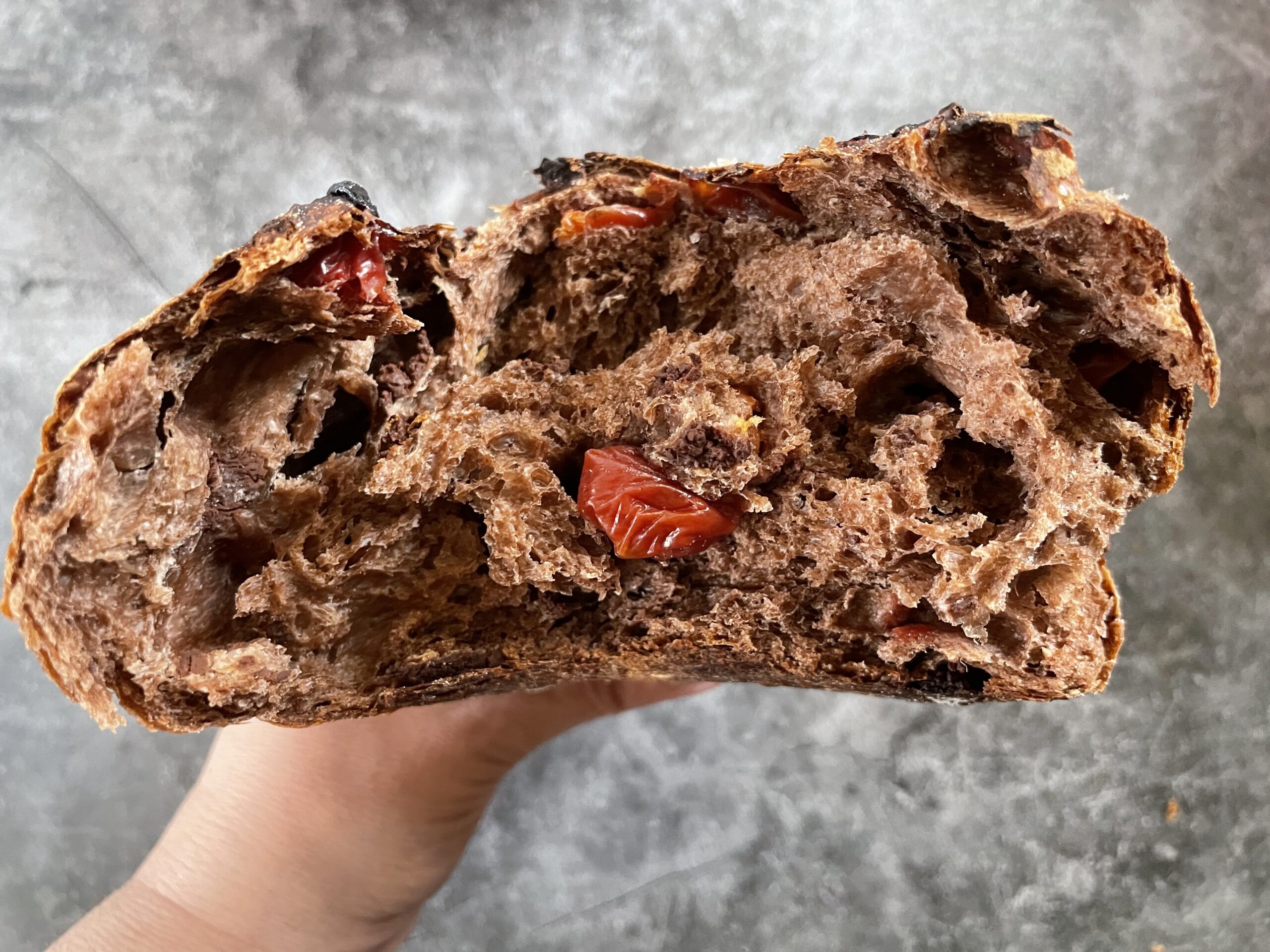 Carb corner: I finally got the chance to check out Tony's Pizza proprietor Tony Gemignani's new bakery Toscano Brothers, and because I waltzed in on a Friday, I didn't have to line up for a shot at the fresh-baked bread. I went especially for the sour cherry chocolate batard, which I later ate like an animal by just ripping its insides out, savoring the plump cherries and then devouring the exoskeleton. The shop also carries their own branded Dago Bagels, its name a reclamation of an old racist slur hurled at Italian-Americans, and will soon be adding some Italian pastries. I'll be back, and will try to conduct myself with a little more decorum next time—but no promises.
Shots shots shots! As a super amateur pandemic sushi roll maker, one local Instagram account that I am always keeping my eye on is Sushi Artisan, who is always inventing gorgeous new forms. Case in point: his new sushi shots. Open a restaurant or pop-up and take my money!
Meet Kash & Dyno: There are some new voices on the surprisingly wide-open San Francisco food vlogging scene. Trying New Foods in San Francisco Season 1 Episode 1, which you can check out in the above video, finds brothers Kash and Dyno checking out Media Noche, Nourish Cafe and Sweet Things and giving honest ratings with their mom. Start 'em young!
Keep the food party going at Tamara's California Eating.