Rwanda has launched a new data collection initiative to address the urgent need for a comprehensive statistical analysis framework and unified standards on climate change impacts on health in the country.
The initiative is supported by the United Kingdom Office of National Statistics (UK-ONS) and the African Institute for Mathematical Sciences (AIMS), funded by Wellcome Trust will be implemented for three years until 2026 at a cost of $1million in Rwanda.
The project "Standards for Official Statistics on Climate-Health Interactions" will be implemented in Rwanda, Ghana and the United Kingdom (UK) with each country having an equal budget line.
Myer Glickman OBE, the ONS Head of Epidemiology, Climate and Global Health said that the climate change and its impact  on public health are critical global challenges. However, research on the intersection between climate change and health is still nascent, often studied in isolation without comprehensively considering their interconnectedness.
"To bridge this gap, the UK-ONS has partnered with statistics agencies to develop standards, tools, and methods that can be used in different countries," Glickman said.
In Rwanda, the initiative will develop metrics and a statistical analysis framework to measure, monitor, and track the climate crisis's impact on health in Rwanda at national and local levels.
The three-year initiative fosters multidisciplinary collaboration and knowledge sharing to achieve its objectives. It aims to create an inclusive environment, leveraging participants' expertise to develop a contextually relevant, scientifically rigorous, and practical framework for measuring climate-health interactions in Rwanda.
The project prioritizes four critical climate and health topics in Rwanda and may consider non-communicable diseases in the future.
The four areas are: Injury and mortality from extreme weather events (e.g., flooding, wildfires, droughts, and storms); Water-borne diseases and other water-related health impacts; Respiratory illness, including zoonoses; Air pollution.
Expert groups will collaborate closely with AIMS researchers to create climate and health indicators for each topic.
The project will then develop models to assess health effects related to climate events and climate change with the ultimate goal to enable evidence-based policies and enhance wellbeing, safeguarding Rwanda's population amidst climate challenges.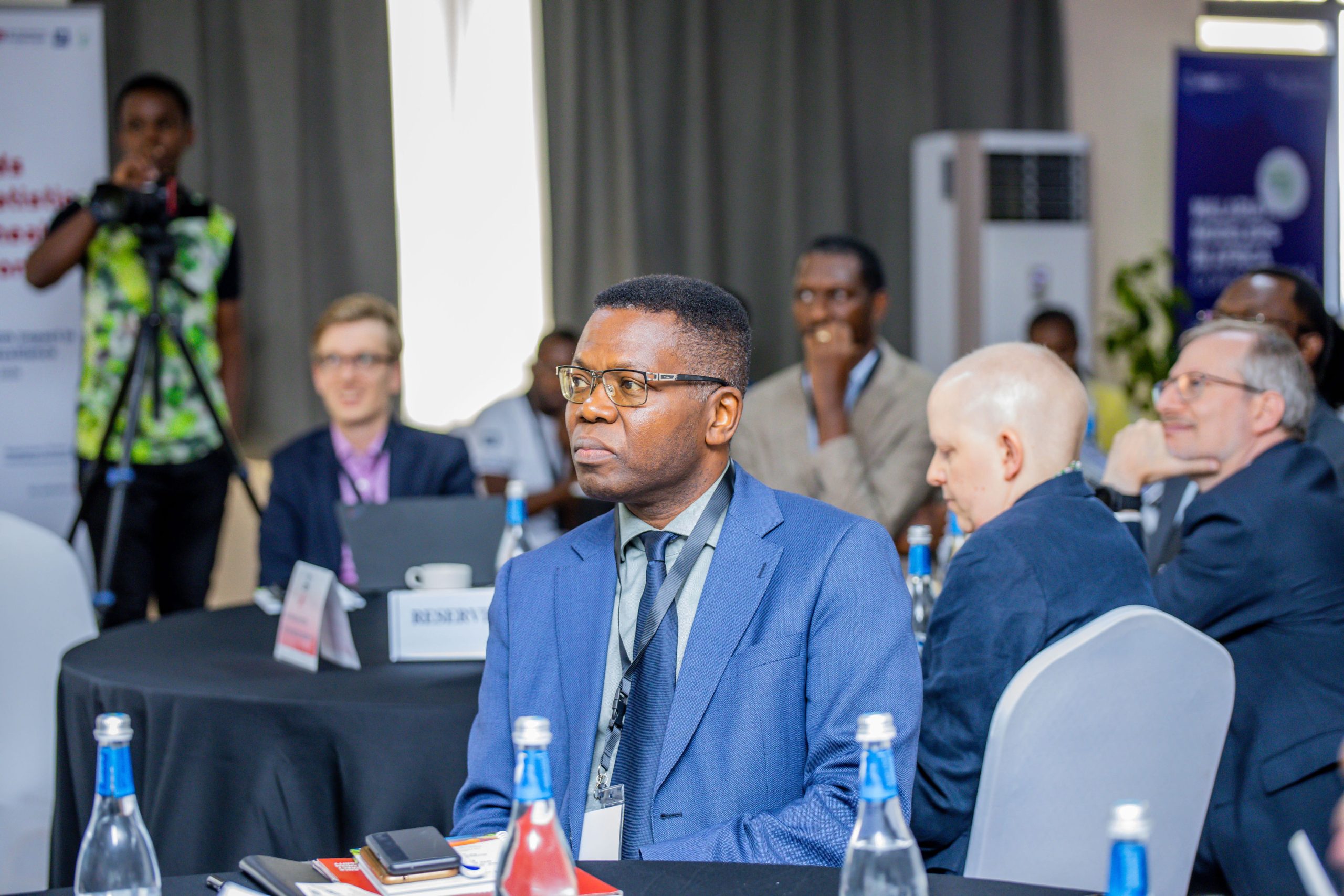 Professor Sam Yala, the President AIMS Global Network said that this project recognizes the spirit of multidisciplinary collaboration and active knowledge sharing. We will harness all participants' collective expertise and contributions by fostering a dynamic and inclusive environment, shaping a contextually relevant, scientifically rigorous, and practically applicable framework.
"The success of this endeavor will significantly enhance our ability to measure and understand climate-health interactions in Rwanda, empowering us to make informed decisions and craft evidence-based policies to safeguard our communities," Prof Yala said.
The Deputy Director General of Rwanda Environment Management Authority (REMA), Dr. Faustin Munyazikwiye said the project will address Rwanda's problem lack of capacity in collecting climate related data in a sustainable way where the government has been hiring consultant firms to do it every five years.
"We still have gaps in capacity especially in collection, analyzing, interpreting and disseminating data and this project will help us to build the required capacity and disseminate it to mitigate climate change and its impact accross all sectors,"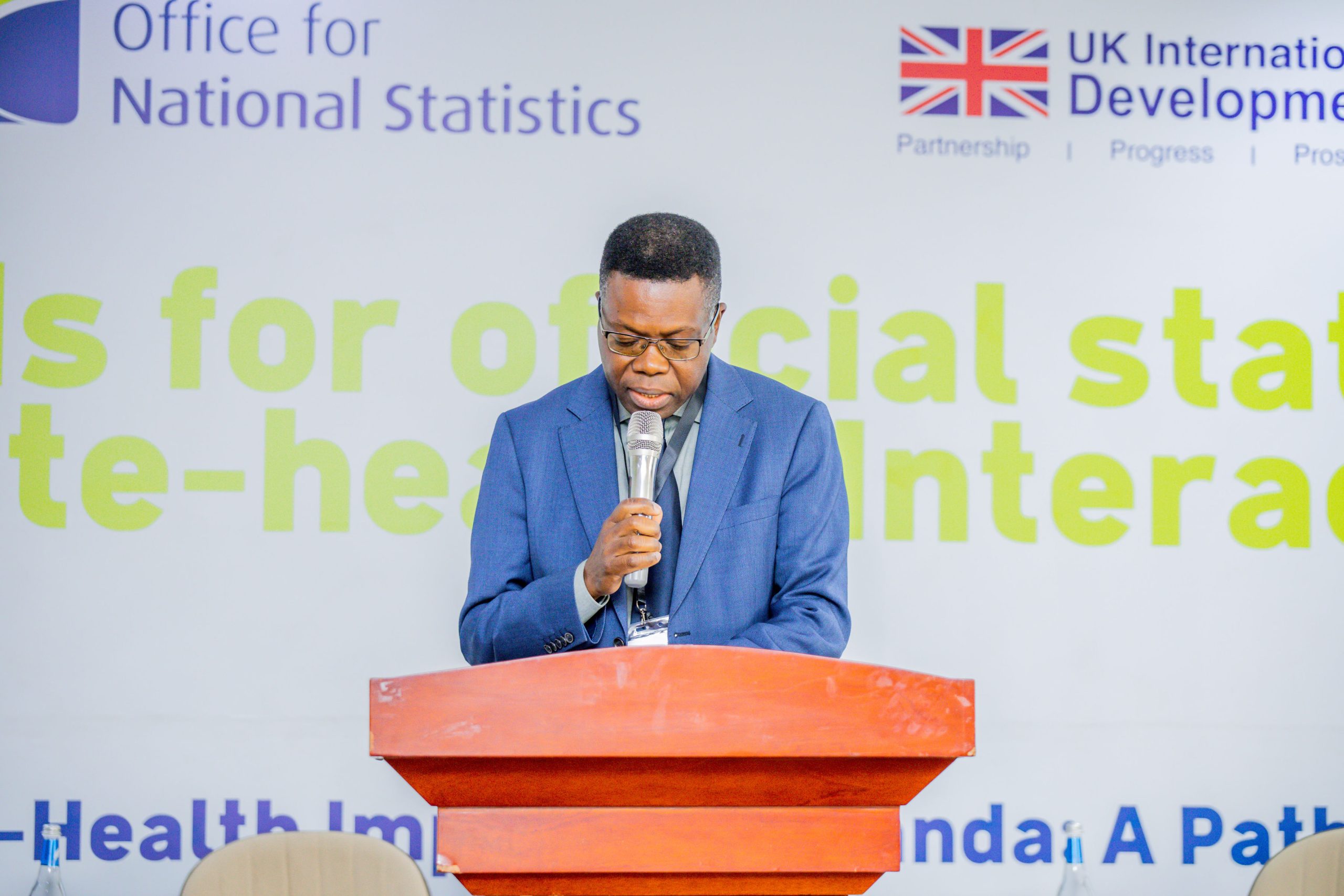 Prof Wifred Ndifon, the President AIMS Research and Chief Scientic Officer AIMS Global said that the way forward lies in building strong partnerships with key stakeholders, particularly the Ministries of Health, the National Institute of Statistics of Rwanda (NISR), the Ministry of Environment through the Rwanda Environment Management Authority (REMA), and the Rwanda Meteorology Agency (METEO Rwanda) and instutions of Hiher Learning.
"Their expertise, guidance, and support are indispensable as we navigate the complexities of climate and health interactions.
The British High Commissioner to Rwanda and Ambassador to Burundi, Omar Daair, who graced the launch event said that this project is particularly important and enhances the existing Rwanda-UK relation in climate action and not words.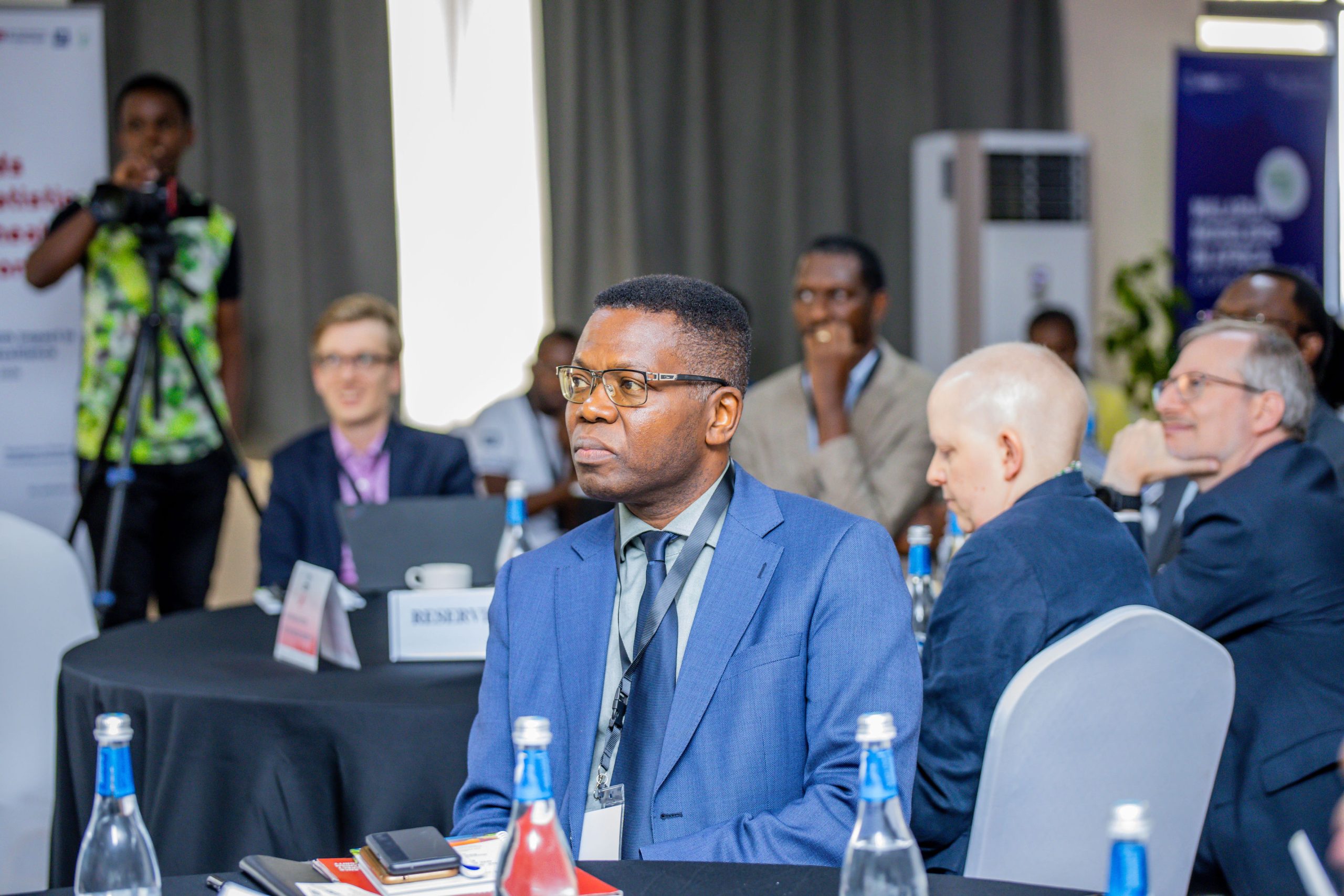 The UK government collaborates with Rwanda in climate resilient programmes such as Co-chairing the Taskforce for Access to Climate Finance, supporting the Finance Ministry in considering the environment in the upcoming NST2, contributing £7million to Ireme Green Fund; and together co-funding the Africa Centre of Excellence on sustainable cooling in Kigali.
"Having a robust evidence and data base is key to understanding the scale of the impact of climate change and to prioritising our response accordingly. I believe the outputs of this project, including new platforms and shared data, will be key tools to aid both our governments in making the difficult but hugely consequential decisions on tackling the impacts of climate change," Daair said.
Outcomes of the "Standards for Official Statistics on Climate-Health Interactions" initiative will be presented at the United Nations for validation and subsequently approval as a tool for replication in other countries.