By Guest
This box/container/bag has a recycle symbol and a number on it. Should I put it in my recycling bin?
It's a commonly asked question, and the answer is, well, it depends.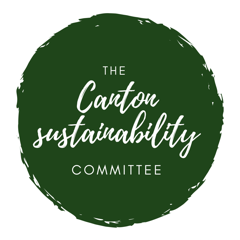 Plastic bags should never go into your bin because they jam the machines at the recycling facility and pose a danger to the workers there. And while Styrofoam packaging has a number and recycle symbol on it, Styrofoam doesn't go into recycling either. It basically requires too much energy to melt Styrofoam down into a reusable form, and it takes up way too much space at the recycling plant to be cost-effective. As much as we hate to say this, toss Styrofoam out with your trash.
As for everything else, those numbers on bottles and containers don't really mean anything to the average person. They're what's called a resin code. The code identifies what type of plastic the item is made of. There are seven codes in all. In Canton we put recyclables into one collection bin. The process of separating different types of plastics happens at the recycling facility itself. Computerized optical sorters look at each piece of plastic going by on a belt. Once it's determined what the item is, it gets hit with a puff of air that shoots it off into piles of similar plastics to be baled and eventually turned into new products (think composite decking and benches, and carpeting and clothing).
It's important to empty out the food and liquid in those containers in order to ensure that the sorting machines can do their job. If there's still some juice left in that bottle, it will be too heavy for the air to lift it off the belt!
Not sure if something should be recycled or tossed? Run it by this helpful website: www.recycleSmartMA.org
Send your recycling questions and comments for future columns to cantonsustainability@gmail.com.
Short URL: https://www.thecantoncitizen.com/?p=78211