By Guest
Brought to you by Canton's Sustainability Committee
As this article is being written, the sun is streaming through the windows and a load of laundry is running in the washing machine in the next room. Tackling another week's worth of sheets and towels is a grind. But it can also be something to look forward to on days like today if you skip the dryer and head outdoors to the clothesline.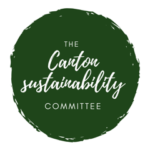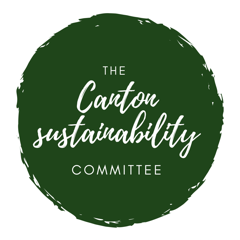 There's something meditative and indulgent about slowly securing each pillow case and dish towel to the line with wooden clothespins, taking care not to drag the damp items on the ground. It's a throwback to simpler times, and the scent of line-dried sheets and clothing is tough to beat!
Using a clothesline is also a great thing to do to reduce our carbon footprint — and our electric bill. According to the Natural Resources Defense Council, clothes dryers are one of the largest energy users in our homes. Skipping the dryer can even help extend the life of fabrics. If you don't have a place to install a clothesline outdoors, you can always use a drying rack inside, or improvise with a line strung across your basement, mudroom or bathroom. You could even split the difference by using a clothesline or drying rack some of the time, and save machine drying for those days when you need something dried quickly.
A few more advantages to using a clothesline (from DoYouRember.com):
* Transferring clothes from the washer to the dryer takes a little effort. However, carrying a basket of clothes outside and stringing them up on the line can really get your heart pumping.
* The sun is one of the best ways to naturally bleach your whites. This will help save you even more money and keep harsh chemicals off of your clothes. If you're worried about colored clothes fading, put them out on overcast days, or when the sun is less bright.
* By ditching dryer sheets, you may find your towels are fluffier and dry a lot better because they're not being weighed down by chemical buildup.
Please send your comments or questions to cantonsustainability@gmail.com.
Short URL: https://www.thecantoncitizen.com/?p=88765