By Trea Robinson
For aging adults isolated at home, getting to essential appointments or doing simple home repair is challenging even in "normal" times. During the Covid-19 pandemic, these tasks became nearly impossible for such adults and having a volunteer to help is essential.

The Volunteer Center of Santa Cruz County Transportation Program & Helping Hands Program have served to address the needs of ambulatory seniors and the disabled by offering rides throughout the county and donation-based home repairs.
Earlier in the pandemic, the Volunteer Center was not able to mobilize volunteers for these programs due to restrictions. With restrictions easing, these programs have begun serving this vulnerable population again and there is a long waiting list of seniors eagerly waiting for support.
"We are excited to be able to once again help our older adult community with safety modifications and essential rides. Our waitlist for both Helping Hands and Transportation is huge and it continues to grow as we struggle to catch up on the requests that came in during the pandemic," said Senior Program Manager Tara Ireland.
The Transportation Program matches volunteer drivers with seniors age 55+ and disabled individuals for essential trips to medical appointments, grocery stores, pharmacies, and banks. Rides are provided throughout Santa Cruz County including Watsonville, San Lorenzo Valley, Scotts Valley, and Santa Cruz.
"It is one of the founding programs of our organization and has been 100% volunteer run since its inception. All drivers and ride dispatchers are community volunteers," said Executive Director Karen Delaney.
Drivers can choose to make as little as one trip a month, or they can drive as often as they wish. They choose their own hours and destinations. All rides happen on weekdays during business hours, and drivers may receive mileage reimbursement.
Helping Hands program volunteers play a crucial role in helping low-income senior homeowners, disabled older adults and veterans age safely in their homes. Volunteers provide home safety checks and basic modifications that prevent falls in and around the home and allow for seniors to engage in the activities they enjoy.
"Our volunteers are the hearts and hands of our programs. The services and connections they provide literally save lives. We could not operate these valuable programs without them," said Ireland.
If you would like to give your time to a local senior in need, please reach out to either of these programs via the phone numbers below.
Helping Hands: 831-427-5070 x105
Transportation: 831-427-3435
For more information, visit https://scvolunteercenter.org/programs/
••
Some More Ways To Volunteer
Jacob's Heart
Jacob's Heart Children's Cancer Support Services is looking for volunteers.

Ann, Diane, and Mamiche — three amazing volunteers — have created card kits for children to take home.
Summer is just around the corner. If you don't have any plans, come volunteer with us.
Visit the volunteer center, open 10 a.m. through 4:30 p.m., Tuesday through Thursday at 680 W. Beach St., Watsonville. There are tons of supplies you can use to make creative kid's cards or decorate grocery bags.
If you don't have much time but would still like to help, you can pick up supplies and work at your own convenience from home.
Come tour the beautifully renovated center and find out other ways that you can get involved.
Call Paola Montes at 831-724-9100 or email [email protected]
MAH Museum Volunteers
Now that the state and county have relaxed COVID restrictions, volunteers are invited to help the Museum of Art & History, 705 Front St., Santa Cruz. A couple of ways to do that: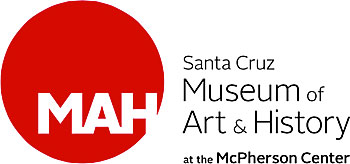 MAH Community Events
Email Jamie at [email protected] to volunteer at these events.
Saturday, July 24, 9am-1pm & 2-6pm. Race Through Time
Thursday, Aug. 5, 6-10pm. Private opening/member event
Saturday, Aug. 28, 10am-2pm. Family Slime Time!
Sunday, Aug. 29, 10am-2pm. Family Slime Time!
Sept. 16-19, time to be determined. Frequency: A Festival of Light, Sound, & Digital Culture
••
First Friday Celebrations
The MAH is a stop on the First Friday Art Tour. Join the MAH in welcoming art lovers from across Santa Cruz County.
Aug. 6th, 1-5pm & 5-9pm, First Friday: Santa Cruz Speed Wheels Opening
Sept. 3, 1-5pm & 5pm-9pm, First Friday: Do You Know My Name Opening
Oct. 1, 1-5pm & 5-9pm, First Friday: Queer Santa Cruz Opening
Nov. 5, 1-5pm & 5-9pm, First Friday: Dia de los Muertos
Dec. 3, 1-5pm & 5-9pm, First Friday: Teen Art Market
Garden Volunteers Needed at Castro Adobe State Historic Park
The Castro Adobe and Kimbro House Garden Committee is in need of volunteers — green thumb not required! The gardening committee meets at 10 a.m. Wednesdays and works for 2 hours, sometimes with a lunch break.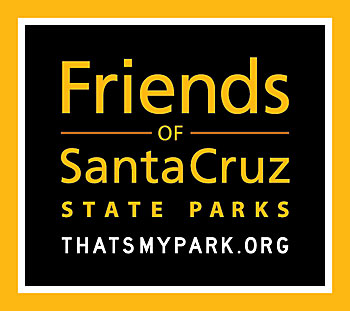 Gardeners with a wide range of experience are needed, from knowledge of rose care, to simply deadhead spent blooms and clean up fallen leaves.
Castro Adobe State Historic Park is a beautiful, historic setting to get your hands dirty.
Interested in volunteering? Email Geri King [email protected] to get involved.
www.thatsmypark.org/parks-and-beaches/castro-adobe-state-historic-park/
Blood Desperately Needed
The American Red Cross is experiencing a severe blood shortage that is negatively affecting blood product availability across the country.

Blood and platelet donors are needed now to help ensure hospital shelves are stocked with blood products over the Fourth of July holiday and beyond.
As a thank-you, all those who come to give July 1-6 will receive a Red Cross embroidered hat by mail, while supplies last. And, donors who come to give July 7-31 will receive a $10 Amazon.com Gift Card by email, plus a chance to win gas for a year, a $5,000 value.
Here are the July blood drives:
Aptos
July 10: 8 a.m. – 1 p.m., Twin Lakes Church, 2701 Cabrillo College Drive
Santa Cruz
July 13: 9 a.m. – 2 p.m., Hotel Paradox, 611 Ocean St.
July 14: 1- 6 p.m., Simpkins Family Swim Center, 979 17th Ave.
(Visited 4 times, 4 visits today)