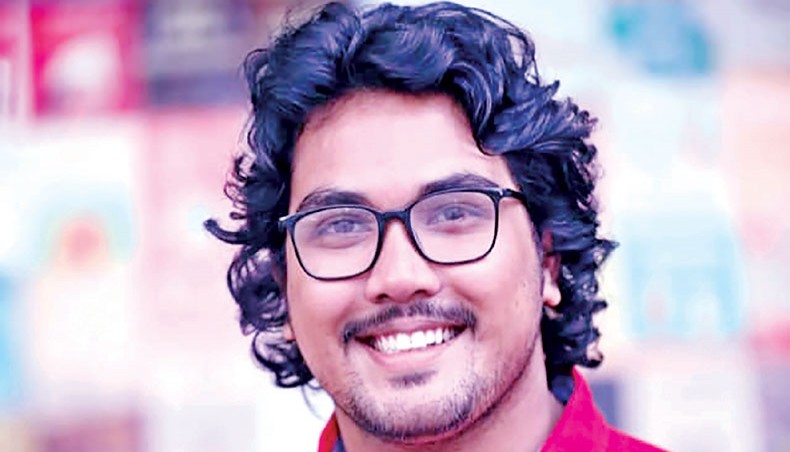 The film industry is not a walk in the park for young filmmakers, who can only gain a foothold if they get noticed for their works said young filmmaker Fuaduzzaman Fuad.
'The film industry is not a walk in the park for new filmmakers. To further their careers, they must gain a foothold in the industry by releasing quality works, which can leave an impression on viewers,' Fuaduzzaman Fuad told New Age.
Fuad won the best director award in the Third National Short and Documentary Film Festival 2021 and Youth Bangla International Film festival 2021 for his short film The Home in Sound.
'The short film's protagonist is Nazim, who is a young fisherman living in the coastal region of Bangladesh. He lost everything, including his family and property in a storm. He dreams of owning a boat and going fishing in the sea,' said Fuad, adding,      'We completed shooting of the film in Barguna and Sirajganj by the end of 2020 and completed the post-production process by February 2021.'
The Home in Sound also earned critical acclamation abroad. The film won the Best Foreign Film Award and Best Young Film Maker at the Cannes World Film Festival 2021.
Fuad also talked about his journey.
'I became involved in theatre in my school days and later became an avid film watcher. I later studied media studies to gain the necessary technical knowledge required to make films,' said Fuad.
'However, one does not automatically become a filmmaker by studying in an institute. We can gain the necessary skills required for filmmaking by reading books but one cannot become a great filmmaker without working hard,' he said.
Fuad also talked about his 2018 venture Brikkha = Amlajan.
'This film gives viewers a glimpse into the adverse effects of climate change. The film is set in a place where forests do not exist and people have to carry portable trees with them so that they do not die from lack of oxygen,' mentioned Fuad, who is looking forward to making his silver screen debut.
'I am training myself by making short films. After I am ready, I want to set out on a journey to make a name for myself as a feature film director,' ended Fuad.